Drinks and cocktails
Uh Oh. Something is missing. Try double checking things.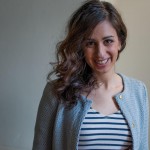 Hi, I'm Judy,A 27-year old from The Netherlands. Welcome to Myfoodblog! On this blog you'll find easy to follow recipes, restaurant reviews and other food related news.Do you have any questions? Please, don't hesitate to contact me! Bon apétit!
Guest bloggers
Meest populaire berichten